What Are the Basics for Dealing with Caregiver Stress?
Caregiver Lexington NC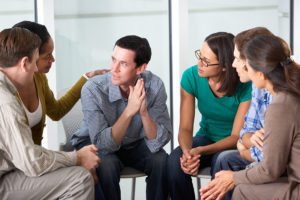 If you're dealing with caregiver stress, you are probably wondering just what you can do about it. Try some of these suggestions to get you started.
Focus on What You Can Do Rather than What You Can't Do
A big source of stress for family caregivers is that they worry about all the things that they can't do, whether that's for their elderly loved one or because they're a family caregiver. A better approach, at least from a mental health standpoint, is to focus on what you can do for your family, for your elderly loved one, and for yourself. That allows you to move from a place of empowerment.
Ask for and Accept Help from Others
Too many family caregivers feel that they have to be able to handle all of the various situations that pop up on their own. After all, they're the ones caring for their elderly loved one. That couldn't be further from the truth, however. We all need help from time to time, including family caregivers. Start asking for the help that you need and accept offers of help when you get them.
Talk to Your Doctor
If you're experiencing physical signs of stress, make sure that you make—and keep—an appointment with your own doctor. He can help you to determine whether what you're dealing with is truly just the signs of too much stress or if you've got a health condition of your own that you need to start managing properly.
Refresh Your Social Connections
As a busy family caregiver, you've likely managed to lose or shut down many of your most important social connections. Part of that is because you're just too busy and you don't have enough energy to do everything all the time, but part of it is because you worry that people won't understand what you're dealing with. Start reaching out to your friends and you'll be surprised what can happen.
Join a Support Group
Support groups are essential tools for family caregivers. You can find groups that are general caregiving groups as well as specific groups for certain health conditions or other variables. If you truly cannot figure out when to make it to in-person meetings, don't sweat it. Online support groups can be just as effective and they're more flexible for your schedule.
Take each step within your comfort level but understand that the more quickly you're able to make changes, the more quickly you'll get relief.
If you or an aging loved one are considering 

Caregiver Services in Lexington NC

, please contact the caring staff at Tender Hearted Home Care today. (704) 612-4132.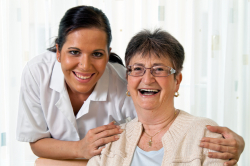 Latest posts by TenderHearted Home Care, LLC
(see all)