Senior Companion Care at Home
Companion care can be an invaluable resource for seniors who have difficulty performing basic tasks or activities at home. Whether it's helping out around the house by doing laundry, grocery shopping, making meals, or taking a walk outside—at TenderHearted Home Care, we're always available to step in whenever needed during tough times so that our client is able to maintain their independence as long as possible.
With companion care at home, aging adults can keep their routines and continue to live independently in their own homes.
If you're looking for a caregiver to help with everyday tasks like cooking, cleaning, and running errands but do not need the extra care that comes with an elderly loved one who might be bedridden or incontinent, companion caregiving is your best bet.
For More Information About Companion Care at Home, Please Fill Out the Form Below.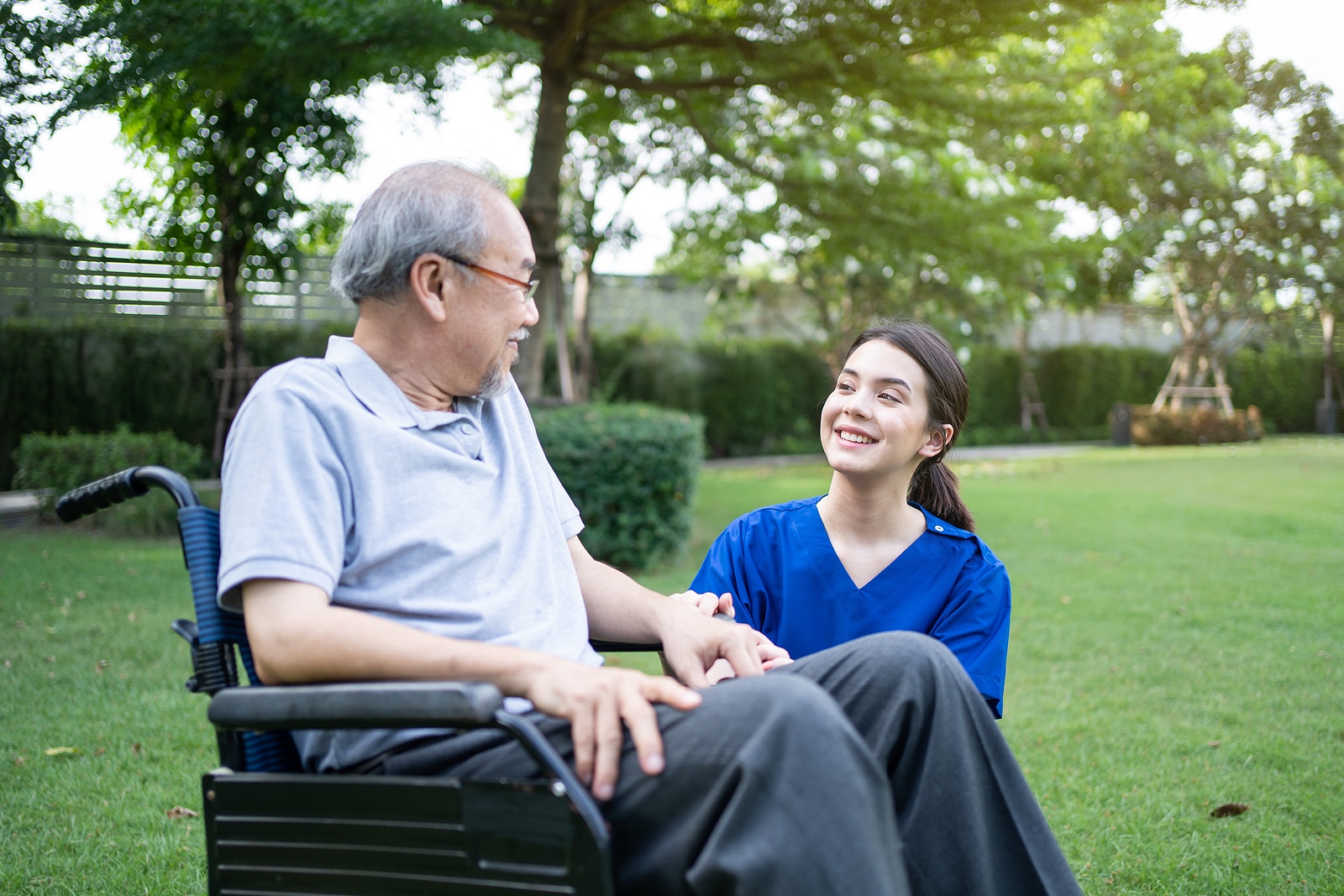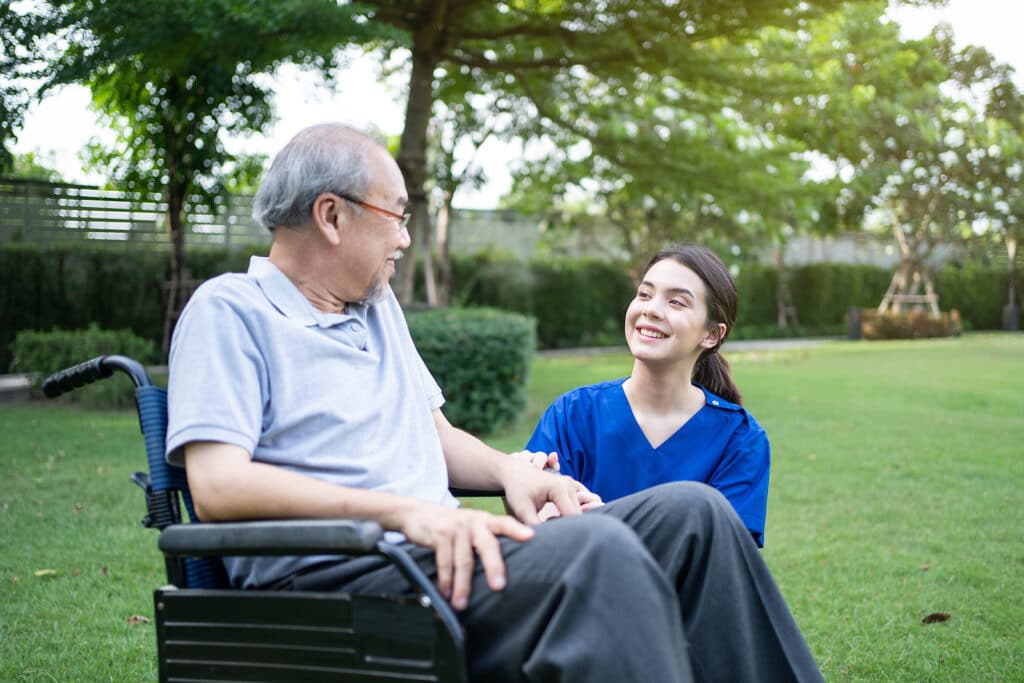 Companion Care vs. Personal Care
When you need home care for your aging loved one, it can be challenging to decide what type of service will work best. Companion Care services tend to focus on social needs while personal-care services emphasize medical and physical needs.
When choosing elder care, the difference between companion and personal is an important consideration in the decision process as they both provide different benefits based on a person's individualized requirements. 
Home care companions can do your laundry, make you a delicious meal that's not just microwaved leftovers from the night before, and help out with errands like grocery shopping. They also provide emotional support to those who are grieving or struggling in their day-to-day lives due to illness or disability.
Personal care is an area of service that seeks to help people with basic needs, like personal hygiene. It can also provide physical assistance in the form of helping a person get up from their seat, grooming, eating, dressing, and toileting. 
Many older adults can age in place with the help of companion caregiving. However, seniors who require advanced care or physical assistance may need personal care to live at home safely.
How Much Does In-Home Companion Care Cost?
According to the 2020 Genworth Cost of Care Study, the average national median cost for companion care (classified as homemaker services) was $54,912 ANNUALLY for a home health aide and $53,768 for a homemaker. The hourly rate for a home health aide ranged from $17.00 in Louisiana to $33.00 in Minnesota. The median cost for an hourly caregiver is $24.00 per hour.
Genworth calculates average median rates based on 44 hours per week. If your loved one only requires the help of a companion for a few hours per day or week, your costs may be significantly lower than these estimates. 
For a clearer picture of your potential costs, determine your loved one's needs and contact TenderHearted Home Care to inquire about companion care providers and average costs in your area.
Affordable, caring in-home living assistance for seniors in the Piedmont area of NC.
(704) 612-4132 or (336) 560-1970
What Is Companion Care?
It has been estimated that there are more than 18 million people in the United States who need some form of assistance with their daily activities. 
This is an increasing trend as baby boomers continue to age and new generations grow up expecting a high standard of living even if they no longer work outside the home, among other factors. 
Companion care services offer essential help for those who can't get around on their own without aid or struggling after long periods sitting down because it provides them companionship when needed - this helps give family caregivers peace of mind knowing someone will be checking up on them throughout the day.
Caregivers help to make daily living easier and safer for the care recipients. Some of these ways are performing errands, like grocery shopping or picking up medications, on their behalf; other times they will plan and prepare regular meals as well as light housekeeping duties. Caregivers often perform medication reminders too!
Caregivers are there to improve quality of life in other ways. They act as partners for favorite hobbies and activities, accompany clients on appointments and social outings, and engage in friendly conversations with their loved ones.
The isolation of aging is not just a feeling, it's an illness. Companion caregiving provides isolated seniors with social interaction and regular companionship, ending the cycle of senior isolation which can lead to health complications.
Benefits of In-Home Companion Care
Supporting Seniors Emotionally
Seniors are more comfortable sharing their emotions with non-family members than they are discussing them with the closest family. Seniors don't want to burden adult children or close relatives, but companions can help seniors open up and talk about what's bothering them. Companions also know strategies for drawing out the conversation in order to teach healthy coping skills after establishing rapport.
Preventative Care for Seniors
Caregivers have a very important role in the lives of seniors. They are not just there for social and emotional support, but also to help with preventive care issues such as nutrition or exercise that can lead into malnutrition. This is an issue common among senior citizens which could result in various health conditions later on down the road if it's left untreated for too long.
In addition to meal planning and preparation, companion caregivers can help seniors with their daily exercise. For example, they could escort them on walks so that they maintain mobility and endurance as well as monitor the aging adult's health. Companion care also enables older adults to remain safe in their homes while still being independent.
Respite Care for Family Caregivers
Caring for a family member can be difficult, especially when it seems like there's never enough time. After spending days caring for an aging parent or relative, caregivers sometimes need to take some time off from the constant care tasks and find themselves overwhelmed with stress. This burnout is dangerous because if not taken seriously by taking needed breaks from caregiving duties, this fatigue could lead to depression and anxiety.
In conclusion, companion care provides respite relief in times of caregiver burn-out; allowing families much-needed rest while their loved one receives professional support during these stressful periods.