Home Care Near Lake Norman NC
Let's Get Started!
Get Immediate Help on Info & Pricing
Choosing Quality In-Home Care Services for Seniors in Lake Norman NC
For seniors in Lake Norman, NC, having access to quality home care services close to home is crucial for maintaining comfort, independence, and peace of mind. With a growing senior population in the Lake Norman region, more families are seeking in-home care options that allow aging loved ones to remain in the homes and communities they know and love. This guide explores the benefits of home and personal care services, factors to consider when choosing a provider in Lake Norman, and how the right support can enhance seniors' well-being.
Why Home Care Services are So Important for Seniors
Receiving care at home through a reputable home care agency provides seniors in Lake Norman with many advantages compared to facility-based care options. Some top reasons why in-home care is an excellent choice include:
Familiar Surroundings – Seniors can age comfortably at home surrounded by belongings, memories and routines that provide security.
Independence – With assistance tailored to evolving needs, seniors retain more autonomy over their schedule and activities.
Family Connections – Remaining at home allows seniors to stay close to loved ones who can be involved in care.
Personalized Care – Individualized care is based on seniors' unique preferences, histories and capabilities.
Dignity Preservation – Respectful in-home care promotes dignity compared to institutional settings with less privacy.
Access to Community – Seniors can still access local health services, religious organizations and social groups.
With professional care at home, Lake Norman seniors experience many enriching benefits for mind, body and spirit.
Range of Valuable Senior Care Services Offered
Reputable home care agencies in the Lake Norman area offer a diverse range of services that allow seniors to live vibrantly despite age-related limitations. Some of the most beneficial services include:
Companionship Care – Companions engage seniors in stimulating social activities, hobbies and conversation to enhance mood and combat isolation.
Personal Care – Caregivers help with intimate daily tasks like bathing, dressing, grooming, hygiene and toileting to preserve dignity.
Nutrition Support – Caregivers assist with meal planning, grocery shopping and special diets.
Transportation – Trusted caregivers provide safe transportation to medical appointments and community engagements.
Medication Management – Caregivers properly organize medications and provide reminders and assistance when dosages are due.
Dementia & Alzheimer's Care – Specialized techniques help caregivers provide attentive care to seniors with memory impairment.
Reputable agencies work closely with clients and families to develop custom care plans around individual needs and preferences.
Vetting Senior Home Care Providers Thoroughly
Choosing an agency for home care requires careful due diligence, as this decision deeply impacts seniors' wellbeing. Here are some best practices for evaluating providers:
Research reputation – Review ratings, testimonials and professional certifications. Providers should have a strong reputation for compassionate, high-quality care.
Interview thoroughly – Ask detailed questions about vetting procedures, caregiver training, communication practices and experience with special needs. Ensure extensive protocols are in place.
Meet the caregivers – Agencies should facilitate meet and greets so clients and caregivers can get acquainted before initiating services. Look for a caring personality and approach.
Confirm training – Well-trained caregivers are essential. Providers should detail their initial and ongoing education covering safety, falls prevention, dementia, nutrition and more.
Discuss costs – Understand all fees, agreements and billing practices. Quality care has value, but costs should align with Lake Norman standards.
Taking the time to properly screen providers protects seniors and offers families peace of mind.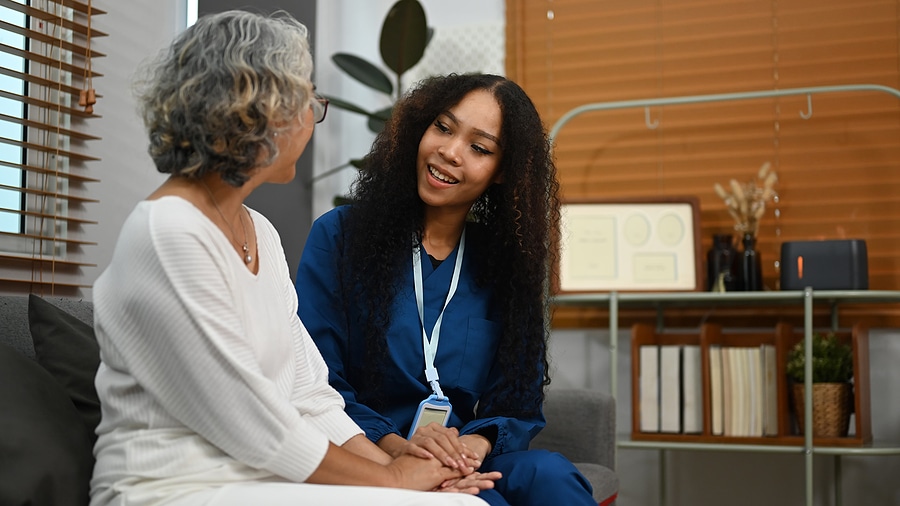 How In-Home Caregiver Services Can Enhance Seniors' Quality of Life
The right home care provider can profoundly enhance seniors' quality of life and well-being in many ways, including:
Supporting Independence – Assistance with daily activities, mobility and transportation allows seniors to retain independence longer.
Providing Safety & Security – Caregivers monitor overall health and wellness and quickly respond to any emergencies 24/7.
Promoting Physical Health – Caregivers support physician-prescribed exercise routines, proper nutrition, and medication management.
Stimulating Cognitive Health – Engaging activities help exercise the mind and delay cognitive decline.
Managing Chronic Conditions – Extra oversight and care coordination helps stabilize and improve chronic conditions.
Preventing Isolation – Companionship and assistance getting to community activities reduce isolation.
Giving Family Caregivers Respite – Family members receive breaks from care duties, which improves their own health and wellbeing.
The personalized support of home care can truly enhance comfort, confidence, engagement, and overall contentment.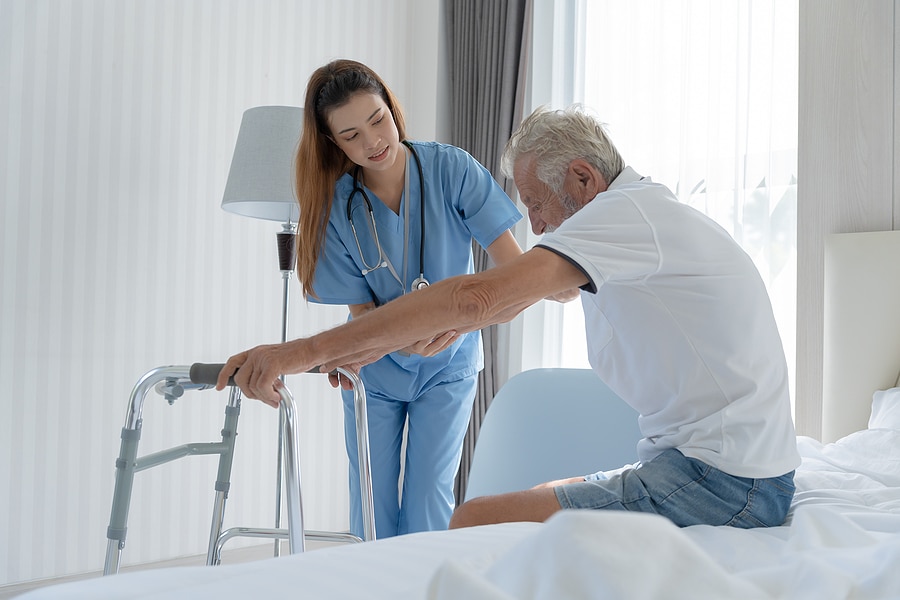 Selecting the Right Elder Care Provider for Each Senior's Unique Needs
Because every senior's needs, personality and background are different, selecting a provider has to be a customized process. Here are some tips for choosing care services to match each individual appropriately:
Gather input from the senior and their family members on preferences for a caregiver's age, gender, background, personality, hobbies, etc. to allow for the best rapport.
Communicate any health conditions, physical limitations and medical needs so the provider can choose caregivers with the proper skills, experience and training.
For seniors with dementia or Alzheimer's, select an agency that specializes in memory care services and techniques. These require staff with more advanced skillsets.
For veterans, inquire about caregivers who have experience working compassionately with veterans to better understand their perspectives.
If religious or cultural background is important, seek agencies that can thoughtfully provide caregivers to meet spiritual needs or language preferences.
Taking the time to align services with seniors' unique needs and preferences is crucial for their comfort and happiness.
With Lake Norman's growing senior population, high-quality in-home care services delivered by experienced local providers is more essential than ever before. Entrusting a loved one's care to compassionate, dedicated caregivers provides families with reassurance and peace of mind. This enables seniors to happily age in the place they call home, surrounded by familiar faces and treasured memories.
Directions from Lake Norman to Samaritan Healthcare
Lake Norman
North Carolina
Head north toward State Park Rd
1 min (0.1 mi)
Turn right onto State Park Rd
3 min (1.6 mi)
Follow Hicks Creek Rd to E Monbo Rd
3 min (2.0 mi)
Continue on E Monbo Rd. Take US-21 N to Stockton St in Statesville
14 min (7.4 mi)
Continue on Stockton St to your destination
23 sec (489 ft)
Samaritan Healthcare
110 Stockton St, Statesville, NC 28677