TenderHearted Home Care Celebrates 6 Years
On May 19, TenderHearted Home Care, a N.C. licensed, a non-medical home care agency based in Salisbury, celebrated 6 years of serving seniors in their homes with a gathering at Thelma's. Attending were Renee (Owner and Agency Director) & Peter Gray, Traci (RN) & Rory Collins, Hulene Woody (LPN), Traci Barbee (Client Care & CarePro), Frieda (CarePro) & Carl Miller, and Jody (CarePro) & Mark Childers.
Renee Gray, owner and agency director, thanks all of the TenderHearted employees who have so graciously served our community during the past 6 years.
Gray said, "Over six years ago, I began the process of getting licensed to run a home care agency here in North Carolina. This life work is truly where I belong. The Lord has brought me some great staff and caregivers that are truly gifted in the art of caring for others. It is a joy to employ others and hopefully impact their lives for the better.
"Working in the business of providing home care gives me the opportunity to truly help more people than what I could do alone. I love to meet the families and realize that it is not just the 'senior' that struggles, but the whole family. There's nothing more rewarding than knowing that I can play a part in providing some 'peace of mind' that a loved one is safe, or giving the family caregiver a much needed break so they can refuel physically and emotionally. Also rewarding is knowing that we can provide our clients with love, care, purpose, dignity and hope even in those last years of life.
"A Bible verse, Ephesians 4:32a, is where we got the name, TenderHearted Home Care. It says: 'Be kind one to another, tenderhearted…' I strive to do that every day to whomever the Lord brings across my path. I look for employees that embody tenderheartedness!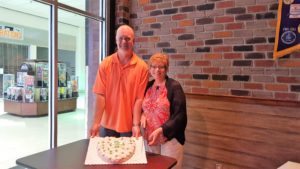 "The last six years have been challenging, stretching me, overwhelming me sometimes, and have required many long, hard hours of work, but the rewards to see the grateful tears of clients and families is all worth it! I can truly say, I love my business of serving others!"
TenderHearted Home Care is located at 120 E Council St, Suite 600 in Salisbury. Renee Gray can be reached at 704-612-4132 or visit www.TenderHeartedHomeCare.com.
If you or an aging loved one are considering 

Home Care Services in Lexington NC

, please contact the caring staff at Tender Hearted Home Care today. (704) 612-4132.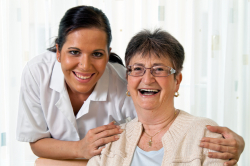 Latest posts by TenderHearted Home Care, LLC
(see all)