Protecting Your Senior Parent's Home during the Holiday Season
Senior Care Salisbury NC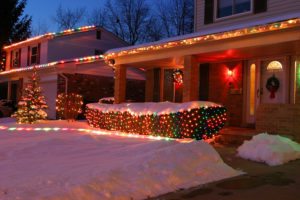 The holiday season is a joyous time, but as a family caregiver it is important to remember that it can be a dangerous time as well. It is an unfortunate reality that some unscrupulous people choose this season as their opportunity to take advantage of people. Taking steps to protect your senior parent and their home throughout this season can help them to enjoy the holidays more while also avoiding potentially devastating situations.
Use these tips to help you protect your senior parent's home during the holiday season:
• Arrange gifts securely. Seeing a tree glowing through a window can make a home look festive and welcoming, but it can also make the home more vulnerable to criminals. Avoid displaying gifts so that they are easy to see from the outside or accessible from a window that could be broken or entered easily.
• Keep lights burning. Do not let your parent's home go dark during the season. Keep a light or two on even when your parent is out for the evening so that it is more difficult to tell when your parent is home or not. Be sure that there is a bright light at each door to the home and that these are on throughout the night.
• Do not display boxes. After opening gifts or if you purchase new items for the holidays, avoid putting boxes that show what these items are outside by the trash. This simply puts on display what type of high-ticket items are now available in your parent's home, possibly making them a target. Instead, break down the boxes and put them in the trash can or wait until right before the trash is picked up to put the boxes out.
Starting senior care for your aging parent can be one of the most nurturing, compassionate, and meaningful decisions that you can make for them during your caregiver journey with them. This can be especially true during the holiday season when they may experience additional challenges and your schedule fills up with additional obligations and needs. This senior home care services provider can be with your aging parent on a schedule that works for their individual needs and challenges, as well as the care efforts that you are able to give to them. This means that you can remain at the forefront of their care while also knowing that even when you are not able to be with them, you can still feel confident they are getting everything that they need to stay safe, healthy, and comfortable.
This can include providing transportation for shopping and running errands, support and care during events and celebrations, companionship to help ward off loneliness and isolation, and even activities to keep your parent active, engaged, and enjoying the season in the way that is right for them. When it comes to protecting your aging parent's home, this care provider can help your parent understand the risks that they are facing, make good choices, and take steps to keep themselves and their home more secure throughout the holiday season.
If you or an aging loved one are considering 

Senior Care Services in Salisbury NC

, please contact the caring staff at Tender Hearted Home Care today. (704) 612-4132.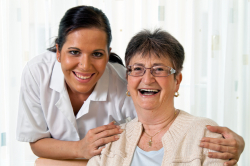 Latest posts by TenderHearted Home Care, LLC
(see all)