Home Care in Thomasville, NC
We Service Communities In North Carolina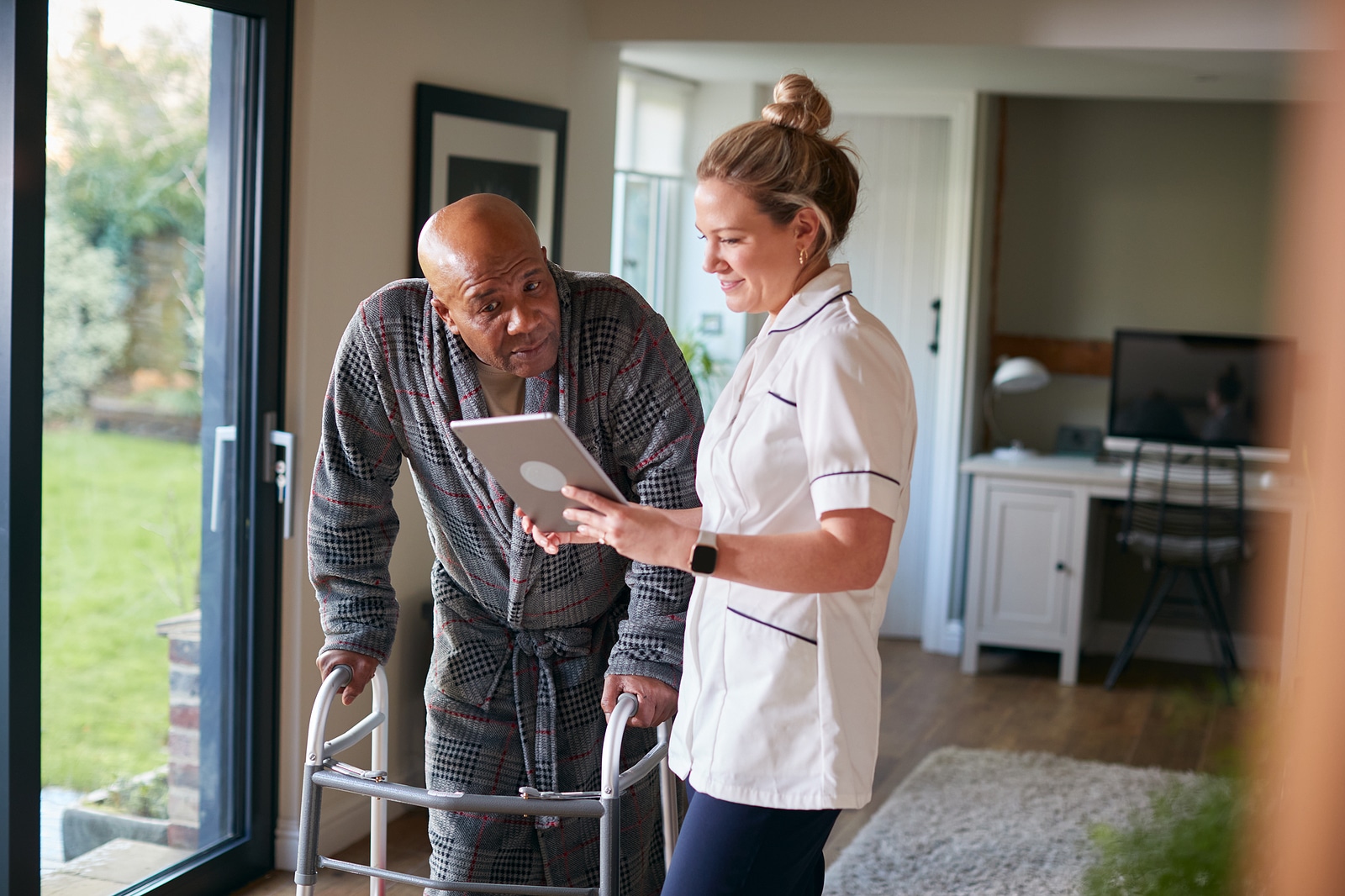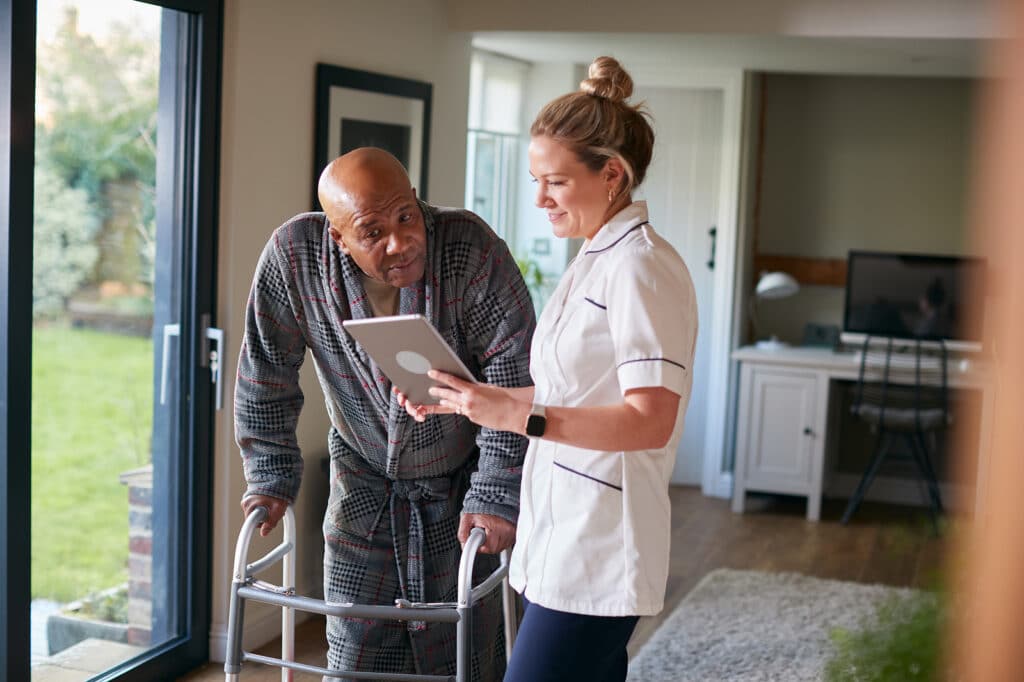 What Types of Services Are Included with Alzheimer's Care at Home?
Dementia Care at home may include:
Wandering prevention
Medication reminders
Light housekeeping
Managing moments of confusion, anger, or anxiety
Meal planning and preparation
Transportation to appointments
Assistance with dressing and grooming
Help with toileting and bathing
Transfer and mobility assistance
Grocery shopping and picking up prescriptions
Companionship and monitoring
While your primary concern might be preventing your loved one from wandering away when you aren't with them, companionship is also extremely important for older adults. According to the Centers for Disease Control and Prevention [2]:
"Social isolation significantly increased a person's risk of premature death from all causes, a risk that may rival those of smoking, obesity, and physical inactivity...Poor social relationships…[were] associated with a 29% increased risk of heart disease and a 32% increased risk of stroke...Loneliness was associated with higher rates of depression, anxiety, and suicide."
How Do You Care for an Alzheimer's Patient at Home?
Caring for a person with dementia at home involves preventing the patient from wandering off, ensuring their basic needs are taken care of, helping them with activities of daily living, making sure they take medication and get to doctor appointments on time, and overall ensuring the patient has a high quality of life while staying in a familiar home for as long as possible.
How Long Can a Person with Alzheimer's Disease Live at Home?
With the right type and amount of care, a person with Alzheimer's may be able to live the rest of their lives at home. Alzheimer's care at home can grow to accommodate a dementia patient's changing needs, up to and including around-the-clock care.
It's natural to want to care for your loved one all by yourself, but it is physically and emotionally demanding - it's OK to ask for help.
[geocentric-weather id="c68994c1-ad71-4880-9736-3415e441a35e"][geocentric-thingstodo id="c68994c1-ad71-4880-9736-3415e441a35e"][geocentric-mapembed id="c68994c1-ad71-4880-9736-3415e441a35e"][geocentric-drivingdirections id="c68994c1-ad71-4880-9736-3415e441a35e"][geocentric-reviews id="c68994c1-ad71-4880-9736-3415e441a35e"]